So yeah, this one... my fav dish evar.... I wish to divulgue it to the public's eyes or etc... anyways here we go, have a look or take a gander, either fried or boiled, no matter, or not a matter to my eyes... XDDD
1. Get some flour, roll them a wee bit with a tool of some sort & etc... cut the flour in pieces or slices very small though. The quantities are as ya wish too... because it would depend on ya appetite or tastes.
2. Get in with ya fingertips some meat or some veggies as ya wish or as ya command or etc...
3. Close them with ya fingertips & make some waves on top of it to get them or to make them fancier lookin....
4. Get them in a dish of some sort, to be able to boil them... or in a fryin pan to fry them if applicable... XDD if ya so wish...
5. After that, get them out when they're ready, & get them in a plate of some sort with some chopsticks, might wanna try them with vinegar or soy sauce or whataver... XDD Decorate them however ya wish or want... Someone hath request of me to post something about Salmon Terriyaki or Chicken Skewers or brochettes..
Boiled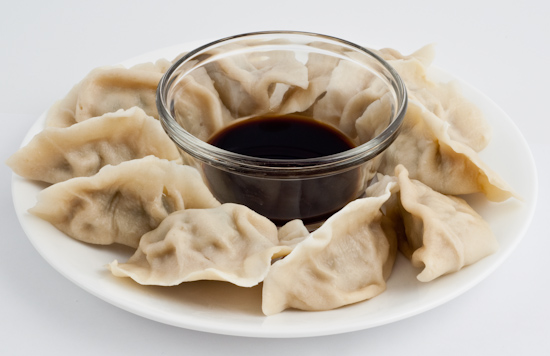 Fried