Lets get ahead or move on alon with this spice anyways or here I go with it... XDD Its
Indian
by the way eh, many ways to cook it... XDD in cakes, desserts, cookies or yoghurts or even some teas really, the Indian way of livin life. I gotta confess, I really digg or hold them dear in mine heart/soul...
1. Get ya hands on some fresh paste curry, Indian one this time, not Thai.. XDD & put it some cake, make it salty... or some shrimps, some meat too or the like... or etc, so on, so forth.
2. So yeah... then make some cakes, tarts, pudding rice outta it... XDD sprinkle on some anyways or by the way...
Indian fried cake
s by the way or some pizzas... XDDD sprinkle some on them too or as well...
3. Or mix it up with some shallots, onions too or some cinnamon... or some pesto, oregano, thymes, mint or laurel leaves, or some salad leaves.
4. Curry Rice with Potatoes or with Ketchup!
5. Some
Curry Beef Buns
to how to: get a bread, & then insert in some curry, beef, & then get it in oven, bake, & then get it out, sprinkle on some shallots & onions too or some other spcies as in: ginger... XDD or some curry chips, some curry sushi... & some curry pizzas.. & etc... some curry chicken from the
Taj Mahal
... some curry soups too... XDDD Marinate some veggies or a chicken in a curry sauce as well, very hawt n spicy, though very tangy or zesty!
6. Sausages with Maple Syrup & some beers/sodas to drink!
6. Fries alon with or dipped into curry paste or sauce! Fancy it? or some curry meatballs...
Tips for feastin on them: serve along with teas, red or white or green ones... fresh leaves like or as mornin dew... XDD with some green beans too.. XD Or with some cheese alon also, parmesan or etc! or some crisps with them too.. & some drinks like iced teas, lemon flavored, to attenuate ya taste buds! Which ya like better or would prefer? I'd pretty much into all of them, though thats just me here... next up might be about some
Japanese
mini cupcakes with some
Asian ice pops
& then about some
Mongolian milk or goat meat
! This is me about foods, but what about ya? How ya fancy the? Ya fancy of it firstly or off? I eat them up when I watch some Indie movies or whilst or during or along with them... Please tell me once again how ya feel/find or sense about them?
Shrimps Cakes with Curry & Salads!
Curry Rices with Potatoes!¸
Curry Beef Buns! Caution: Hawt & Spicy!
Curried Sausages with Ketchup & Rice!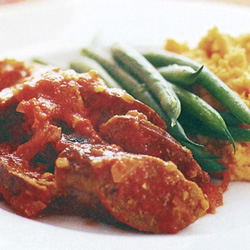 Curry Chicken Soup!
Pizzas with Onions & Curry Spices on!
Curry Chicken with Lemons juices or some curry!
Fries with Curry! Or into it!
Curry Meatballs with Potatoes!