So yeah, hai there, todays on mine agenda, lets get onto another chat or analyze it alon with a fine toothcomb, here I'd go... or off I'd get... XDDD some
milk tea or coffee or tisanes
in fact! I've cooked them up, "on the spur of the moment" or "right outta nowhere" really. I do take some in the morrow, altho could less about them for or on the afternoon really here or thar...
1. Get some fresh leaves as or per mornin dew.... & then get some coffee beans or fresh milk outta the can....
2. Grind or mill the coffee beans, & then brew or infuse the tea, whilst or when doin so or thus, or it, add in the mix some milk &
Chinese fresh cream
. XDD
3. Or into it some flowers or
Sakura's petals or rose's blossoms
, to make it more elegant or a feast for the eyes really or lets get serious here or there...
4. Or ya might wanna get into it or dip into them some red/green beans or even some chocolates or some honey into them as well... so yeah, to make it moar perfectly to ya's tastes...
5. Spice up alon with some cinnamon, muskade, chai apples, gingerbreadsticks too or as well or alon with some cookies too or desserts like or as: mochi, chocolates, cakes.
Its really pretty much in a nutshell or in essence or in brief: to ya taste or in "any way or either ya want or wish"... really! Ya piece of mind on them? Hath it crossed ya mind/heart to give them a go or get them? How ya feel/find them? Tis quite along the lines of: the Hong Kong red tea also or to boot! Have got wind of them?
Milk Bubble Tea along with Coffee!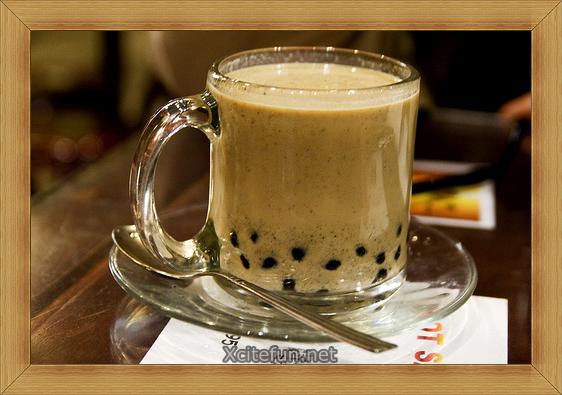 Milk Coffee!
Milk Teas!